Dixie works in oil, watercolor, acrylics, and mixed-media, often creating paintings on-location as well as from her photographs using a free-flowing style that is cheerfully impressionistic. In her paintings she loves to capture the essence of what she sees, describing the scene from her unique perspective.
"I am more interested in painting from my heart. My intention is to express my interpretation of reality." — dixie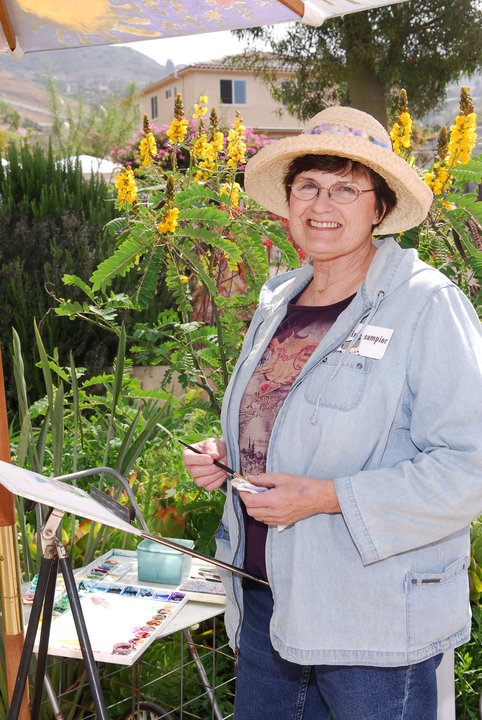 A native Californian, Dixie's artistic career began in the laid-back bayous of Louisiana. Although she had dabbled in art for many years, it was there that Dixie found both the motivation and the time to devote to developing her artistic talents.
Dixie was privileged to study with Dotty Billiu who introduced her to the renowned Henry Hensche. "He was the person who made me aware of color in a seemingly colorless environment," commented Dixie. "He made me see the variety of colors even in the dullest shadow.